Short term Holiday lets and Accommodation in an off the grid farmhouse, near Forcalquier, Provence, South of France.
Ideally placed to explore the area between Aix en Provence, Avignon and the low mountains to the East (15 mins from the nearest Autoroute entrance). This Lost in Provence farmhouse is a wonderful retreat for your next vacation as a holiday let.
Perched on the side of a small hill with dominant views of the valley below, gives you the impression that you are rulers of the world.
You could wake up every day to this amazing view.
New Dawn, New Start, La Colle en Provence! This is what you can wake up to.
French living experience
Set in over 30 hectares of natural Parkland and accessed by its own country track (4 x 4's made available to guest to traverse) The Main House at La Colle offers you a unique way to profit from your French living experience. You will be immersed in nature surrounding you : Lavender fields, olive plantations, parie, woods and just amazing views.
Some people arrive and just don't want to leave, but when you do the short trip down the track gets you to anyway in the area in no time at all.
Being Lost in Provence doesn't mean you'er without the little luxuries of life. The Main House is a fully functioning home built on two levels with three large oak beamed bedrooms, two of which are with Queen beds. In fact all the rooms are large and well furnished. The Key house feature is the 48m "voute", which is a rare example of a living space used in this way. Built over 400 years ago it is the centre piece of the house keeping it warm in the winter and cool in the summer.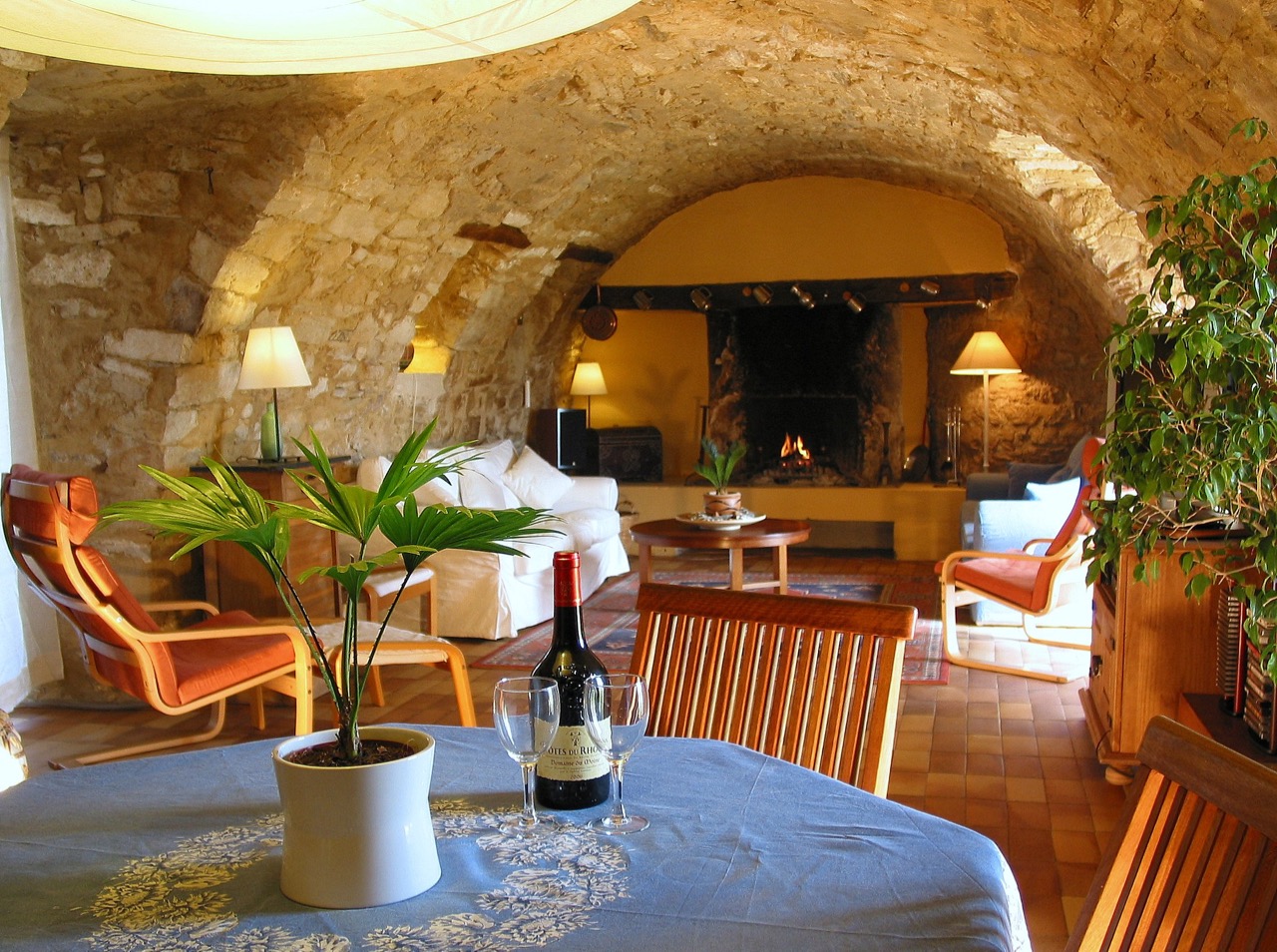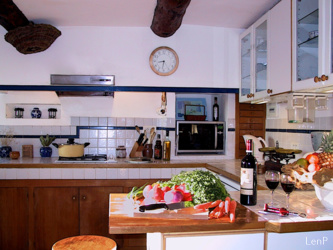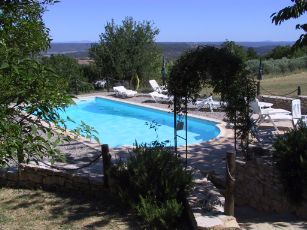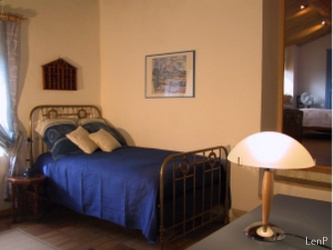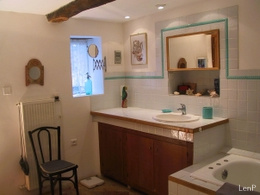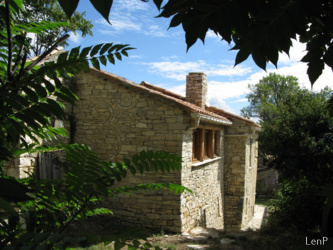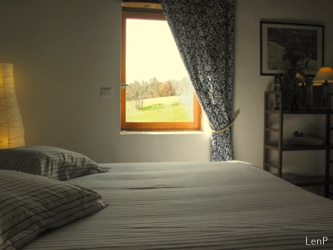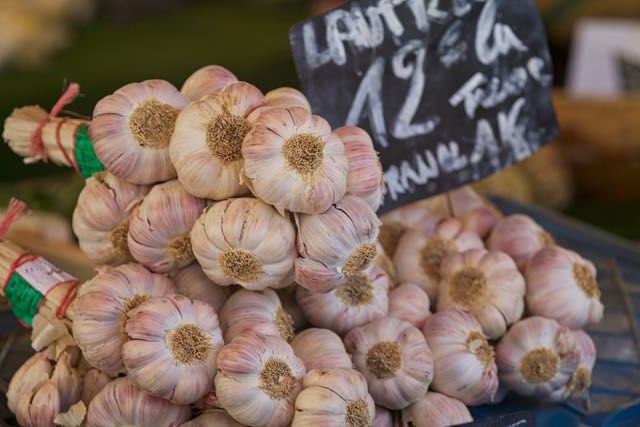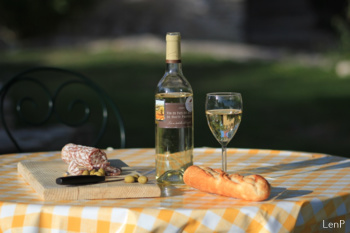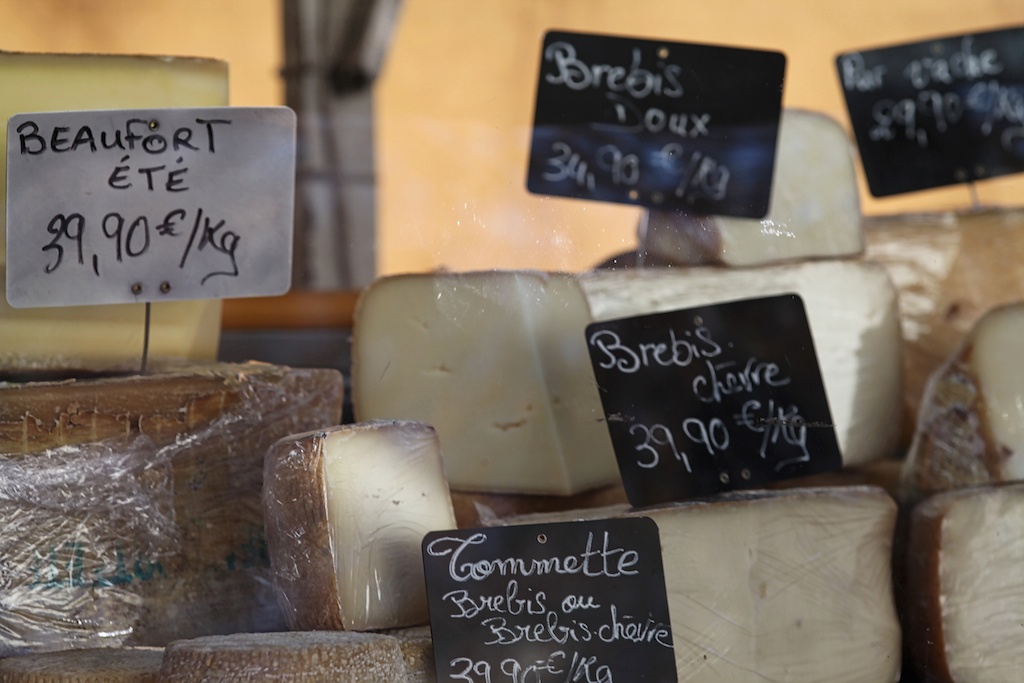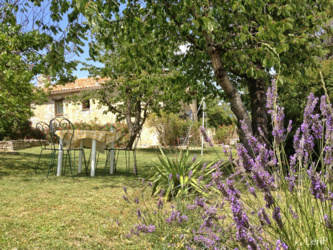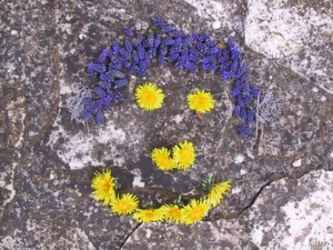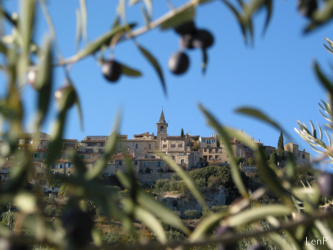 .
.
We make a big effort to make sure you have everything you need to start with.
One of the main reasons why we have had such good reviews is not only our setting here on our fabulous hilltop but also the effort we put into making sure you have everything you need. Especially if you have just braved our country track for the first time, which is why we have this lost in Provence feeling.
Every year we update and inspect items replacing where needed. The only area we seem to have a problem with, is that we have a very soft water which has a very fine clay in it. This leads to our towels being not as soft as we would like no matter how much additional softener we add.
You will find your beds made up for you when you arrive and a welcome pack to help you settle in.
Rates vary throughout the year, with many people now taking fewer holidays and all wanting the key periods during the summer it is advisable to book well in advance so that you are not disappointed.
Availability
All year round, special deals on winter rentals!
One Week Stay
Two Weeks
Three Weeks
Day rate*
Winter
1195€
2330€
3495€
285€
Spring/Autumn
1495€
2930€
4395€
285€
Mid
1645€
3130€
4695€
285€
High
1695€
3330€
4995€
285€
35% deposit on booking. Security bond: 485€ by Paypal, refundable after departure less breakage or damage.

* Minimum three days, not available in the high season.

A separate "Tax de Sejour" is payable at 0.25€/ day per over 18 year old, per stay.

Check out our current special offers Here !





.

.

.

.

See this years Calendar



The following table shows you the different value of the periods in the year. Dark green is the cheapest and dark orange the most expensive. If you request a period that includes a higher value month(s) then the value, of that month, will be included in the rate.

Seasonal Year

La Colle : The Main House and Galileo

Int Wk
Int Wk
Int Wk
Int Wk
Int Wk
Int Wk
1
Jan
2
Jan
3
Jan
4
Jan
5
Jan
6
Feb
7
Feb
8
Feb
9
Feb
10
March
11
March
12
March
13
March
14
April
15

April

16

April

17
April
18
May

19
May
20
May
21
May
22
May
23
June
24
June
25
June
26
June
27
July
28
July
29
July
30
July
31
Aug
32
Aug
33
Aug
34
Aug
35
Aug
36
Sept
37
Sept
38
Sept
39
Sept
40
Oct
41
Oct
42
Oct
43
Oct
44
Oct
45
Nov
46
Nov
47
Nov
48
Nov
49
Dec
50
Dec
51
Dec
52
Dec
1
Jan
2
Jan

Seasonal Year